Download Production Tools
Check out my new Download Store – I will be adding keys templates, analysis and production tools that I have developed in my over three decades of garment production. These are my essential tools of the trade that will save you both time and money by making your forms professional, compliant and efficient.
Registration for 2020 Workshops Spring/Summer Schedule Now Open!
Workshops held at Apparel Arts in Oakland, CA – Pre-registration Required
Fabric sourcing & strategy
Resource cataloguing forms
4 Point fabric inspection demonstration
Industry standards for quality
Raw material storage & management
Cost effective prototyping
Electronic vs. Manual Patternmaking
Grading, marking, size range & ratios in the industry
COGS compared to retail prices
How to obtain necessary cost data
Example cost sheets and scenarios explained: including domestic vs. off-shore, estimate vs. actual, yield variations, duty categories, and what is included in "overhead".
Legal & self-protective business practices
Tech Pack Contents (and what to leave out)
Purchase Orders
Labor Contracts
California Garment Registration
Numerous hand-outs & templates
Timelines for development & production milestones
Which dates are flexible and which are rigid
How market dates impact cash flow
Essential calendar to workable business plan
Example calendars provided
Translating market feedback into fabric and labor purchase orders
Understand differences in price, timing & capabilities
Sourcing labor & materials
Requests for price quotes & minimums
Scheduling, lead time & factory visits
Social & environmental compliance
Shipping & customs
Payment terms
Quality assurance vs. quality control
AQL – statistical audits interpreted
Foresee & prevent quality problems
Inspection documentation – examples & uses
Measuring garments to specification & tolerances
Options for corrective action
Classroom Seminar Series
A complete series of six workshops aimed at entrepreneurs in sewn products. Each workshop focuses on a specific production topic broken down into actionable steps. The series provides a comprehensive view of the entire apparel supply-chain process from design concept to shippable garments (or bags, shoes, hats, or whatever you intend to make). You will receive dozens of industry specific forms, as well as insight and practical examples from years of experience with hundreds of garment companies.
I have worked directly with sewing factories in the USA and offshore for decades. Many of them are close friends (our kids grew up together!). I am committed to ethical business practices, which are built into what I teach. I am also committed to helping you establish a profitable business. You will enjoy your creative endeavor a lot more when you are making money!
About Lana Hogue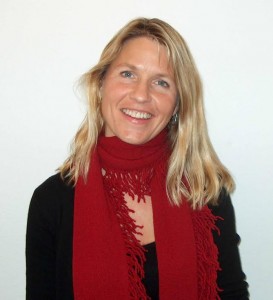 Lana Hogue has worked in garment manufacturing for over 30 years. With extensive experience in production, quality control, and operations both in the U.S. and off shore including Asia, Mexico & Central America, South America, and Caribbean Basin. Lana has worked as an employee and a consultant to hundreds of companies from start-ups to $400 million in sales. Her unique perspective will help you understand how to thrive in the world of sewn-product manufacturing, operate ethically and maximize your return on investment.
Lana also sits on the advisory boards of Fashion Incubator SF, and Canada College.
Email Lana with questions or comments: lana@garmentindustry411.com

Consulting
In a private consultation, some of the topics covered in the seminars will be addressed as they apply specifically to your business. Contacts will be provided that are reputable, socially compliant, and appropriate to your product…Read More
"Lana Hogue has been a tremendous asset to Saint Harridan. There are consultants who know the ins and outs of the garment industry. They are rare and valuable. But, Lana is heads and shoulders above even the best of those. She doesn't simply know the industry. Give her a garment idea – doesn't matter the fabric, weave, whether it's for children, men, women – or an accessory. Lana can tell you where and how it should be made, including names and contact information for anyone who should be involved in the process – from idea to sourcing materials, to pattern-making, to grading, to factory sourcing, and even quality control and freight forwarding. I'm telling you, she's the best! She even follows changes in tariff and trade laws! Take her classes, or hire her as a consultant. Lana Hogue is the best investment you can make in your fashion company."
"I have known and have been working with Lana for more than 5 years now.
She is one of the most knowledgeable and experienced experts in the SF Bay Area fashion industry. I attended her Garment Industry 411 classes and also pursued her consulting services on many occasions to ensure the launch of my business was well thought out, in alignment with common operation and production practices. She is one of the strongest mentors I have ever worked with and I wholeheartedly endorse her. "
Lana Hogue, through her Garment Industry 411 workshops and private consulting, has helped me efficiently develop an idea into a product and finally launch a brand. Lana's experience and network are invaluable to manufacturing clothing in California and Asia. Most importantly, Lana is a pleasure to work with, always helpful and willing to offer her wealth of knowledge at any point along the journey.
Frequently Asked Questions
I'm already in business – do I need your seminars?
My training is helpful to seasoned businesses as well as start-ups.  I provide hands-on learning and industry forms specific to manufacturing – based on 30+ years of solving production problems.
Do I have to register for the series or can I take individual classes?
You may take individual seminars, and not necessarily in order.  Taking the series will give a more complete education in garment production – and there's a discount!
What if I miss a seminar?
You are welcome to attend the seminar you miss when it is taught again in the next available series.  This offer is good for up to two missed seminars.  Please advise before the date of the class.
What is the refund policy?
Series and individual seminar payments are generally non-refundable.  However, I am so certain that you will find the seminars helpful that, if you take a class and decide it's not what you need, you may request a refund for any unattended classes that you have pending.
I just need a sewing factory – can you provide contacts?
Sewing factory recommendations are only provided in a private consultation.  You may purchase the pre-vetted list of sewing factories that are registered in Northern California on this website.  But, if you are new to the industry, you will likely find that this is not enough to propel you forward.  Each factory has a unique specialty with strengths and weaknesses that make them appropriate or not for your product.  Factories generally do not want to work with small start-ups with no experience.  The factories I recommend come from a large network of legitimate contractors that I have worked with for years (some of them decades!).  They will often accept new customers only if I have referred them. (The factories know that these customers are more informed and prepared.)
Can I take you to lunch and "pick your brain"?
I barely get time to comb my hair, much less go to lunch!  If you're just exploring your business concept – I recommend the seminar series.  If you've been to class and found you still have questions unique to your business, or if you're in a hurry – schedule a consultation.  I will give you more information than you even considered asking about!
What if I'm on a tight budget and can't afford classes or consulting?
You really can't afford not to get sound business advice – especially in this industry.  The stakes are high since the garment industry is strictly regulated and very competitive.  Your very first class or consultation will pay for itself with your first informed fabric purchase or sample order.
What is the best stage to schedule a private consultation?
The earlier we meet the more likely you are to make better decisions that save money.  Some folks prefer to meet with me when they have samples in hand.  I recommend meeting before you start the sample process, since the garment type can dictate the approach to sampling.
Why are factory tours limited to 20 people?
This is for safety reasons, and so that each participant can hear me speak.  The factories are compact and space is tight.  Their business needs to continue to function during our visit.  If we are respectful of their business needs, then we will continue to be welcomed back.